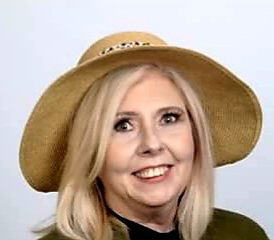 Katie Namet teaches about potager gardening and sustainability around the world. In addition to authoring The Potager Gardener, she has written articles, blogs, and videos on potager gardening and cooking, all available on the website she hosts, ThePotagerGardener.com. Katie's e-book, Vegan Health Lifestyle, is also offered on her website and helps people understand vegan choices while encouraging healthier food choices with recipe offerings.
Growing up in Chicago, Katie's grandparents were an integral part of her journey. She was captivated by the stories of her European ancestors, their lives on the farm, and how we can incorporate that living anywhere today, even in the city! Intrigued by the idea of finding food sustainability and aesthetic beauty all in one place, she began gardening in an old way called "potager gardening."
From creating all-natural healing products including soaps, lotions, ointments, and medicinal teas, making, and selling her own products became a part of Katie's daily life. As a vegetarian on and off in the '90s, she committed fully to the lifestyle. Becoming vegan then required another whole new way of life, with more variety in nutrition. The potager garden fulfilled both business and personal needs, allowing her to grow herbs, flowers, vegetables, and fruits. It's shopping from your garden!
Katie now resides in the Blue Ridge Mountains of North Carolina enjoying all the beauty and exploring all the possibilities she can handle. Her love for nature continues to grow with her experiences in the beautiful south she now calls home.