WHAT'S "GROWING ON" NEWSLETTER
We at the Potager Gardener, have been busy enjoying the bountiful herbs and creating dishes to use them all! We don't stop at just using them to cook. We have been dehydrating and sealing them for future use this winter!
Take a look at blogs and videos on our website at www.ThePotagerGardener.com for ways to preserve your herbs from your garden.  I'm always interested to hear what everyone is doing in their garden. Enjoy!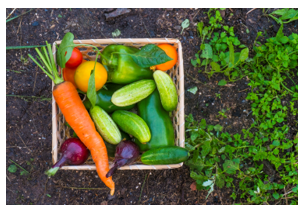 www.ThePotagerGardener.com
Tomatoes, herbs, peppers, squash and so much more! I know that you've had a great harvest season and have been stocking your freezers, pantries and making some fabulous recipes with your harvest. I have one that I'd love to share with you that feels like it encapsulates the autumn season coming. It's from my new book coming soon, but my members get to see a favorite first here!
Vegetable Garden Fritters With Tomato and Avocado Salsa
2 C Napa Cabbage, shredded fine
1 Carrot, grated
2 Cobs of Corn, kernels removed
1 Small Red Pepper, diced
½ C flour, sifted
2 eggs
½ C Buttermilk
½ C Parmesan Cheese, shredded
1/3 C Cheddar Cheese, shredded
Olive Oil for Frying
Salt and Pepper, to taste
Instructions:
Add cabbage, corn, carrots, red pepper, and cheese together in a large bowl and mix well.
Stir in flour and mix.
Whisk eggs, buttermilk, salt, and pepper together in a medium bowl
Add egg mixture to the vegetables. Toss until combined.
Heat a small amount of oil in a large frying pan over med heat. Spoon teaspoons onto the pan,
cooking 3-4 minutes on each side. Don't press the mixture down, or it will turn out paste-like.
Don't worry if it looks loose, the egg will hold it together.
Transfer to a wire rack over a tray covered with a paper towel. Or you can keep them warm in the oven while completing the following steps.
Serve with Tomato Avocado Salsa (Recipe Below) or Sour Creme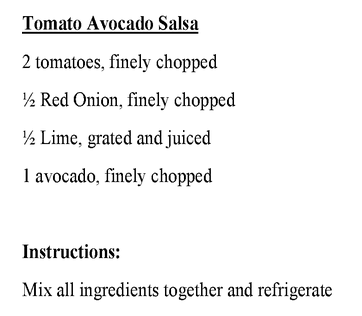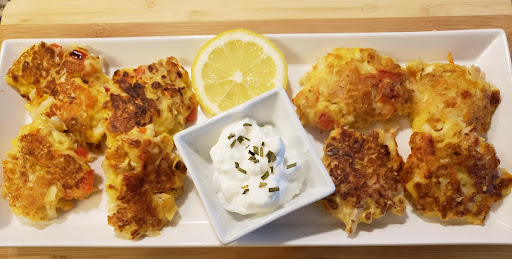 "Lettuce Us Romaine In The Garden Forever"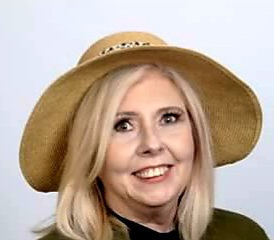 Announcement Coming Soon!
My book, "The Potager Garden, Plating Your Table with Ingredients You Grow", is soon to be released. We will be having December pre-sales and in January it will be available in bookstores, online and in stores.  I am so excited and I can't thank all of you enough for your support. Visit my website at www.thepotagergardener.com for further updates of the book launch, along with my blogs and videos. There will be a book launch event along with events where I will be for signing. I'll look forward to meeting all of you.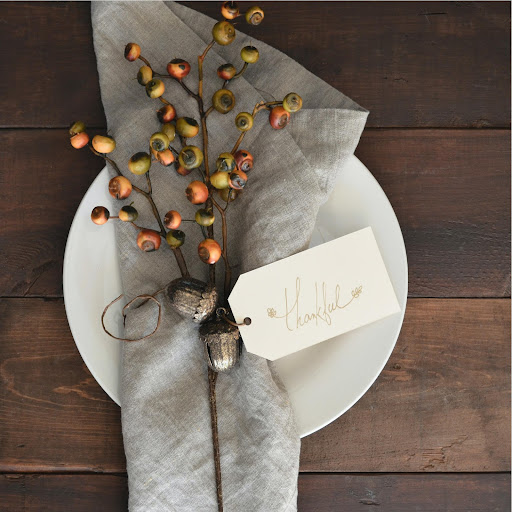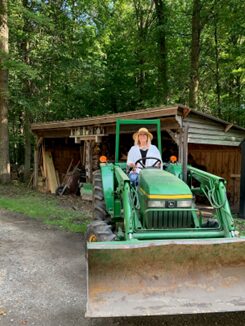 On a personal note, I had the most wonderful August traveling with best friends throughout northern Michigan. Views from Mackinac Island to the Leelanau Peninsula. Beautiful wineries, small towns and plenty of blue coastlines along the way were constant eye candy. A month of fun memories, all of us laughing clear across the state of Michigan.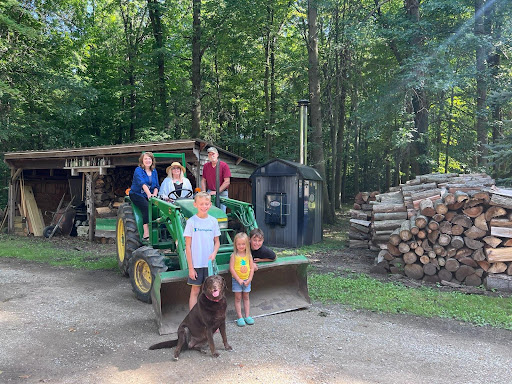 I had the fun experience of being on a tractor but I was lucky enough to have the Stephenson Family to help me. Thank you Marsha for your idea! Joe for letting us use your tractor and to Logan, Wylen and River for helping hold down the fort. This cute dog belonging to their neighbor wandered in and posed just for us!
Of course I also had fun checking out everyones gardens and can't thank everyone for their hospitality. All good things come to a temporary end, but memories are forever. Thank you Michigan for a month of lovely weather and tasty memories.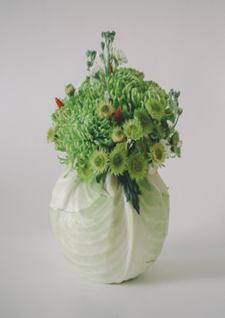 IT'S TIME TO PLANT GARLIC
Garlic is ready to harvest around seven to eight months after being planted, so it's time to think about the kind that you would like to plant, and where to plant it. Garlic can easily be planted in containers or in your potager garden. Grab your garlic, break off the cloves and plant. It's that easy. Make sure that you break apart the cloves from the bulb a few days before planting but keep the papery skin on each individual clove. Now remember, pointy end up - fat end down, because that's where the roots come out and that's where the shoots come out.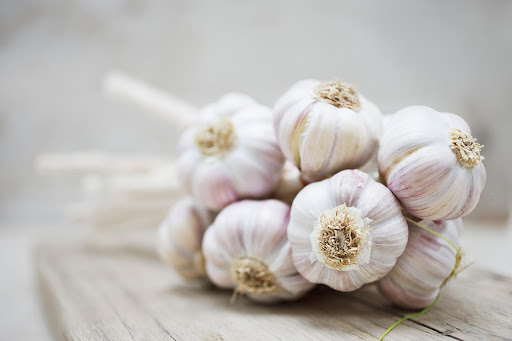 I will do a blog and a video on garlic in October posted to my website at www.thepotagergardener.com. All of you garlic lovers, check it out. It's also worth a mention that garlic holds natural healing benefits as well.
I'M 'ROOTING" FOR YOU,
KatieNamet