Lemon Parsnips and Carrots
Autumn Harvest
Cleaning, clearing and planting your fall/winter garden might be what you are up to! Possibly changing your borders or greasing your fruit tree trunks for fall. You could be admiring your canning or dehydrating projects that are lined in rows in your pantry. Ideas are swirling about, thinking about which jars might be for friends and family holiday gifts! More important, what are we creating for our holiday meals that are from your garden? I'd love to hear "what's growing on" in your part of the world.
Katie Namet
Wishing you all world "peas" Visit me and more of our blogs and videos at www.thepotagergardener.com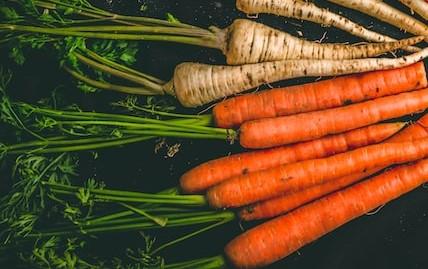 Lemon Parsnips and Carrots
1 lb. Fresh Garden Carrots, chopped in 1" pieces
1 lb. Fresh Parsnips, chopped in 1" pieces
¾ C Pitted Dates, coarsely chopped
2T Fresh Oregano, chopped
2T Lemon Juice (approximately 1 lemon)
2 T Olive Oil
6 Cloves of Fresh Garlic
1 C Water
3 tsp Chicken Base
2T Herb Butter *See Recipe below
What's In Your Pantry?
Instructions:
Preheat large pan
Add oil over medium heat
Add carrots, parsnips, and garlic
Cook, stirring occasionally, until lightly brown and beginning to soften (approx. 20 minutes)
Add water, chicken base, oregano, dates, and herb butter
Cook until liquid is reduced (approx. 10 minutes)
Add lemon juice and serve
Seasoned Herb Butter
½ C Unsalted Butter
1 tsp Lemon Juice
2-3 T Fresh Herbs
Instructions:
Soften butter, add remaining ingredients
Cream together well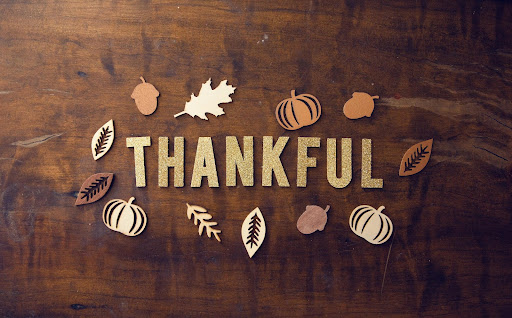 "I carrot a lot about you"
Announcement Coming Soon!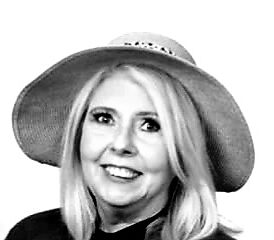 My book, "The Potager Garden, Plating Your Table with Ingredients You Grow", is soon to be released. We will be having it online with Amazon and Barnes and Noble for December sales and soon after it will be available in bookstores, and in stores. Stay tuned for a date announcement. I am so excited and I can't thank all of you enough for your support. Visit my website at www.thepotagergardener.com for further updates of the book launch, along with my blogs and videos. There will be a book launch event along with events where I will be for signing. I'll look forward to meeting all of you.