HOLIDAY GIFTS
What better gift than to give of ones "thyme" from their garden?! For many of you that have been following me, know that dehydrating and vacuum sealing is something that I love to do for quick storage meals and for gift giving. Just add a ribbon or a cute cloth cap and it's a perfect meal that just requires adding water. Keeping them on hand allows you to put together a meal when pressed for time, giving to a neighbor that is not feeling well, or gift giving to the busy family or teacher! Every garden has a surplus, and what a wonderful way to have food storage and creating new ways to use them. Use what you have I my motto.
Peas and blessings,
Katie Namet
Visit me and more of our blogs and videos at www.thepotagergardener.com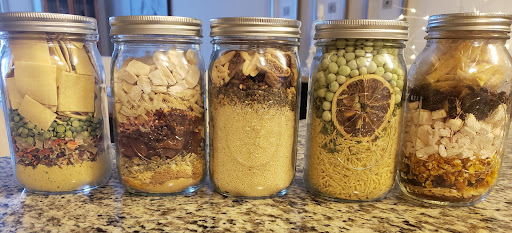 Cucumbers are so plentiful and easy to dress up as a side dish for any meal.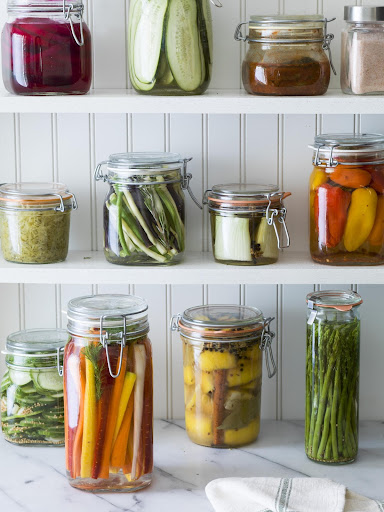 Cucumbers With Chives
2 Cucumbers, chunked
1 Clove of Garlic, minced
¾ tsp Salt
1 small carton of Sour Cream *See Recipe for Homemade Sour Cream
2 T Distilled Red Vinegar
¼ tsp Black Pepper
Fresh Chives, cut
Mash garlic and salt together. Combine sour cream, salt and garlic mixture, vinegar, and pepper.
Combine with cucumber and chill for at least 1 hour. Sprinkle with chives
"A table full of welcome make scarce one dainty dish."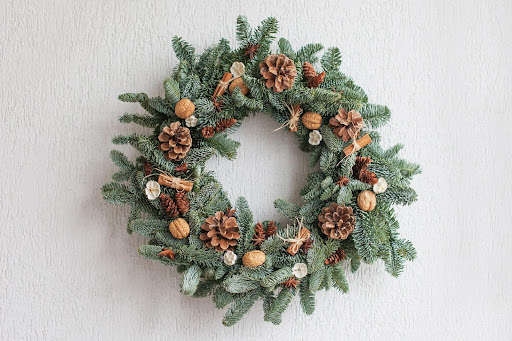 Homemade Sour Cream
1 C Buttermilk (or Cream)
1 tsp Distilled White Vinegar (or Lemon Juice)
¼ C Whole Milk
Instructions:
Add ingredients, cover with lid.
Put in a warm place for 2-24 hours.
Ready when thick and creamy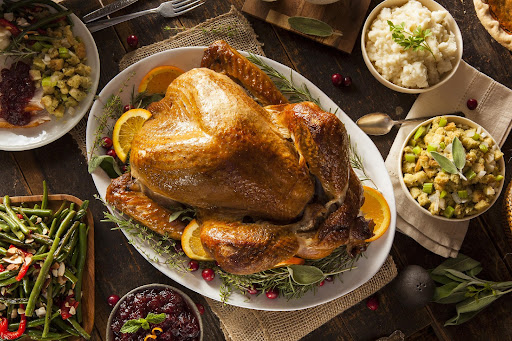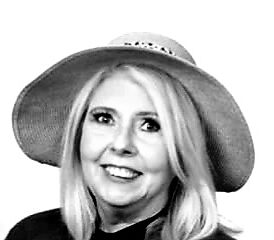 ANNOUNCEMENT COMING SOON!
My book, "The Potager Garden, Plating Your Table with Ingredients You Grow", is soon to be released. We will be having December pre-sales and soon after it will be available in bookstores, online and in stores. Stay tuned for a date announcement. I am so excited and I can't thank all of you enough for your support. Visit my website at www.thepotagergardener.com for further updates of the book launch, along with my blogs and videos. There will be a book launch event along with events where I will be for signing. I'll look forward to meeting all of you.
World peas,
Katie Namet