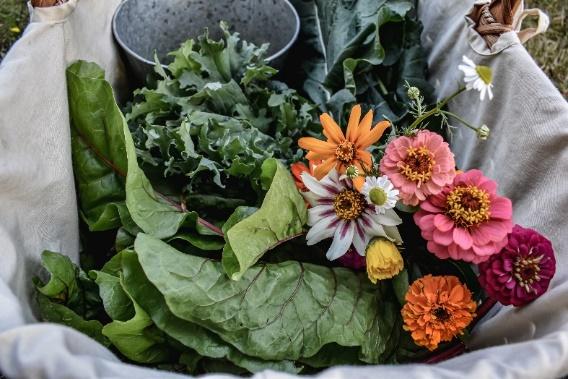 Gardening Tips After Summer Harvest
There's always a touch of sadness for gardeners as the season begins to close. A little bittersweet as we go from a time of planning and hard work, which brought us a summer of beautiful flowers and an abundant yield of garden delights, to a garden that is now soon asleep. With that, comes some thoughts of what we need to do to get ready for our next planting season…oh joy! With your garden, there are a few things that you need to do to be assured of another abundant season. Planning a design which includes a healthy and sustainable diet for yourself and your family, is just a part of it, however preparations are required. You'll need a bit of gardening guidance covering summer, spring, and fall activities to achieve this goal. Luckily, today we'll help you with the Dos after the summer harvest.
Discover videos, tips, blogs, and newsletters with the Potager Gardener. We bring unique recipes for hearty and healthy meals to your home garden. Stay tuned in December 2022 for the early release of my new book!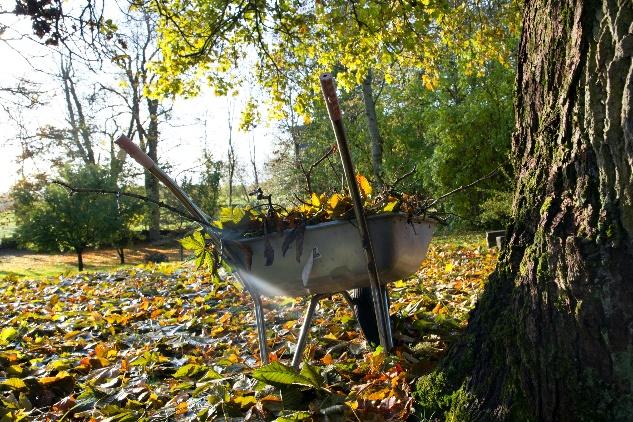 What to Do after Summer Harvest 
Congratulations on having a great summer harvest! If you don't, there's a chance to make your next harvest as satisfying as you wish. Let's go through the dos after a summer harvest:
Saving Seeds The first thing we do after harvesting is to collect and save seeds from our potager garden. After seed collection, store them in the recommended places and temperatures. This ensures the seeds remain viable until the next planting. Saving seeds gets you started in spring with all of your favorites! Visit our video and blog!
Rejuvenate Soil Fertility Soil fertility is a critical factor in the productivity of any garden. After summer harvest, you can apply these ideal procedures to replenish soil fertility:
Composting After harvesting, add the plant remains to your compost pile–the remains should be disease free. Once the compost is ready, spread a thick layer on the soil and use a shovel to turn it over into the soil. Compost releases nitrogen, phosphorus, and potassium into the soil.
Cover Crops Cover crops are ideal for rotation after harvesting your main plant. Plant leguminous plants, oats, or clovers and till them back into the soil when they're green. Cover crops add nutrients to the soil, improve soil texture, prevent erosion, and control weeds. In spring, till them into your planting area.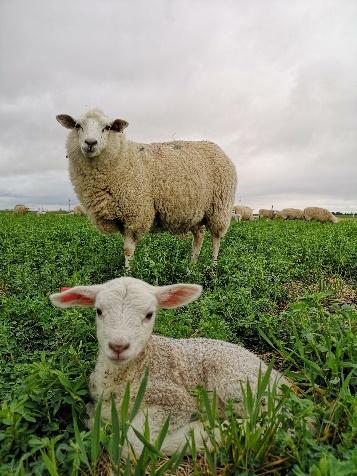 Mulching Use the plentiful dried leaves that are available in autumn. Grab some help! Another choice is layer of bark/straw on the soil surface. Mulching keeps weeds in check, prevents nutrient erosion, and maintains soil moisture and warmth to support your next planting.
Empty and Clean Garden Pots
Remove any root balls and dying summer vegetables, flowers, or herbs from the pots. Use a brush, vinegar solution, and soapy water to clean the pots and store them upside down. If your region supports cold season planting, fill the pots with fresh soil and plant the recommended plants for you.
Trim Perennials
If you have abundant perennial blooms in your garden, consider cutting back some of the plants to 6 inches above the ground. This encourages new growth, reduces overcrowding, and prevents disease incidences.
Weed and Treat Disease Prone Areas
Weeds and diseases threaten the health and yields of your potager garden. Whether mechanical, biological, or chemical, weed suppression is a must-do activity.
For disease-prone areas such as flower and vegetable beds and pots, use fungal treatment to prevent/control soil-borne diseases. There are many organic alternatives available at most supply centers.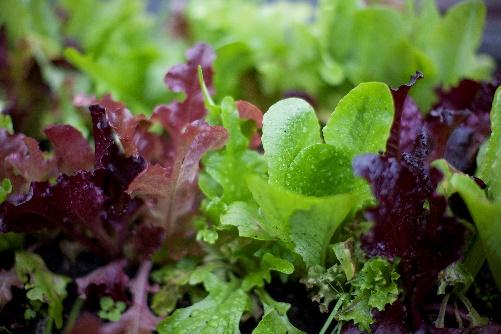 What to Plant after Summer Harvest
If your region favors fall planting, plant maturing root crops and green vegetables early. Check the area's average first fall and last spring freeze dates before planting. Top picks to produce after the summer harvest include:Lettuce Lettuce does well in the early fall and spring seasons. Planting them in your edible garden means you have a fresh supply of salads and sandwiches.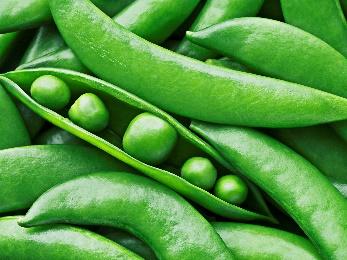 Peas
Peas are a great addition to any home garden. Tolerant to cold weather, peas mature within 55 to 70 days–you'll have enough for the fall and spring seasons.
Garlic
Garlic is a staple in many kitchens and planting your favorite variety in your fall garden ensures you reap good next summer. Garlic can also be planting in containers, keeping it really simple. Visit our blog to learn more information on garlic.
Broccoli
Broccoli and the cabbage family at large can thrive in low temperatures, thus an excellent choice to utilize in your garden.
Kales
With a maturity span of 55-75 days, kales do well in low temperatures and assure you of constant supply through fall and winter.
Carrots and Beets
Plant these early maturing root crops after your summer harvest in small rows for maximum fall harvest.
Make your Potager Garden Dream a Reality
I hope the above tips can help take all you Potager Gardener through fall and prepare you for spring. If you're not into potager gardening yet, starting your garden, and taking charge of your lifestyle is not too late. There are so many advantages of having a garden and knowing what's in it. Having a living garden to shop from is also economical!
From our potager garden, we bring you gardening tips, articles, and recipes to empower your gardening journey. Contact us today and sign up for our newsletter to receive our latest gardening news.
Katie Namet, The Potager Gardener